About Me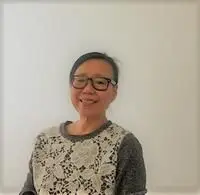 Hello! I am a psychotherapist specializing in individual, couples and family therapy and have offices in both Westwood and Fort Lee in New Jersey.
With over 20 years experience as a therapist and as a graduate of New York University School of Social Work, I specialize in both cognitive behavior therapy (CBT) and dialectical behavior therapy (DBT). I am very committed to helping individuals struggling with anxiety, depression, suicidal and self-harm behaviors.
In addition to being a skilled and experienced therapist, I have presented at conferences and to general audiences speaking on topics of borderline personality disorder, dialectical behavior therapy and emotion regulation. I am also an adjunct professor at Ramapo College of New Jersey and teach in the undergraduate and graduate programs.
I am an interactive, solution-focused therapist. My approach is to provide support and skills to help clients effectively address personal life challenges. I integrate cognitive behavior and dialectical behavior methodologies and techniques to offer a highly personalized approach tailored to each client. With compassion and understanding, I work with each individual to help them build on their strengths and attain the personal growth they are committed to accomplishing.
Education: New York University School of Social Work
License, Certifications & Awards: NJ Licensed Clinical Social Work
Additional Training:
Linehan Behavioral Tech Intensive Dialectical Behavior Therapy Training for Independent Practitioners
Center for Complicated Grief/ Complicated Grief Treatment
Presentations and Workshops:
"The Essentials of DBT" for Bergen County Family Guidance
"Check Yourself Before You Wreck Yourself: Use Your DBT Skills" for Bergen County Academies
"Finding Your Balance: DBT for Clinicians" for Children's Aid and Family Services for 2019 Tree of Addiction Conference
"Dialectical Behavior Therapy for First Responders" at Advance Housing, Inc.
"Using DBT Skills to Reduce Emotion Dysregulation and Reactivity in Children/Adolescents at Bergen County Children's Interagency Coordinating Council (CIACC)
"Adaptations of DBT for Clinical Staff in Mental Health Programs" at Advance Housing ,Inc.
"Dialectical Behavior Therapy: Understanding Borderline Personality Disorder" at Bergen County National Association for Mental Illness-Meet the Professionals Series